SAIC design chief unpicks the MG Cyberster.
Car Design News.
22/04/2021
Car Design News speaks to Shao Jingfeng about the new MG Cyberster
The MG Cyberster, which saw its first public display at the 2021 Shanghai Auto Show, is a two seat roadster whose name is an amalgam of cyberpunk and roadster. It was developed in joint effort by MG advanced design department in Shanghai and the Advanced Design Centre in London.
"Why buy a car…?" Shao Jingfeng, SAIC's vice president of design, asks Car Design News. Designers around the world are all trying to maximise the feeling of space, he says, but have forgotten some key aspects of design when it comes to EVs. "They're too simple, no passion, no emotion. If you buy an EV car you don't want to just show you know the future, but you want to show why you chose an EV, it is really fast much faster than a normal engine."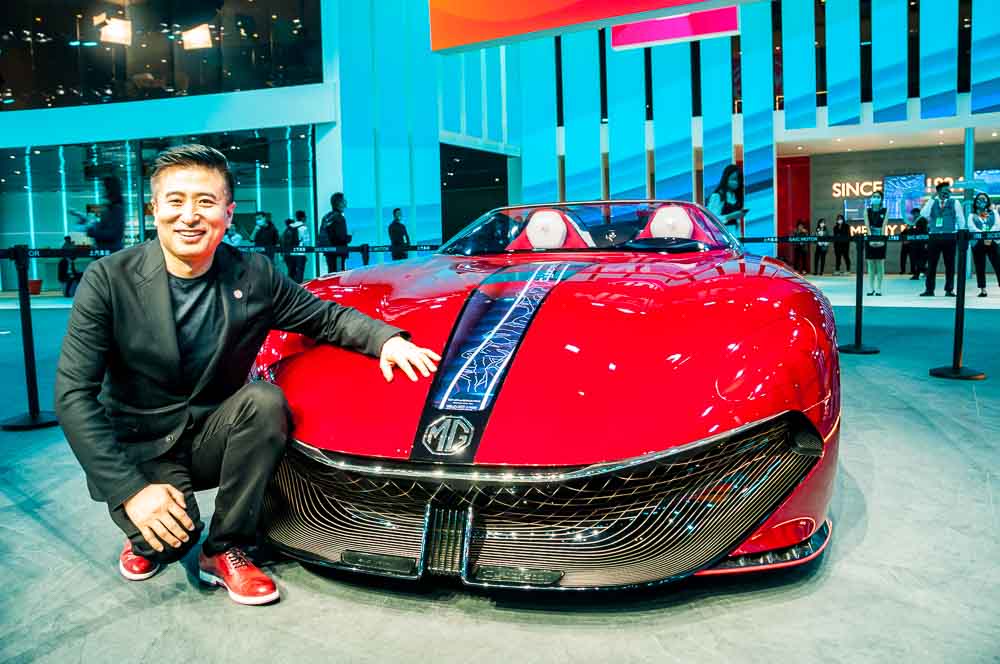 Mark Andrews has written about everything from Japanese houses to heli hikes on New Zealand glaciers, test drives of Chinese cars to bar and restaurant reviews. He currently specialises in travel articles and reviews of Chinese cars plus articles about the Chinese auto industry.
Let's Get Started
Get in touch with Mark
All articles and photographs displayed on this web site are available for purchase with rights varying according to what has previously been sold. For most published articled this means first serial rights for the country that the publication appears in.
If you wish to speak to me about anything on this website or to discuss commissioning any work I can be contacted by:
Mobile phone
0086 13564588224
This is a Chinese mobile number. Please remember that China's time zone is eight hours ahead of GMT.
Email Click to email Mark