Supply Lines: the latest innovations from Shanghai.
Car Design News. 27/04/2021
Suppliers are often the unsung heroes of design. Mark Andrews reports on the latest innovations launched at the Shanghai Auto show from Faurecia, Grupo Antolin, and Grammer
For the past week the major OEMs have been basking in the headlines and glories of their latest models and concepts. There are two halls full of unsung heroes at the Shanghai Auto Show. It is the suppliers that make the designs possible and increasingly that relationship is extending to design collaboration. Grupo Antolin, which specialises in the design and manufacture of interior components such as overhead, doors, lighting, cockpits, and consoles, has been in the Chinese market for eighteen years. "We came eighteen years ago to support our European and American OEM customers. A few years ago, we realised that the winners in China would be the local brands and so we started to work with companies like Geely and BYD and startups like Nio and Xpeng," says Jorge Juarez Maillo, president Asia Pacific.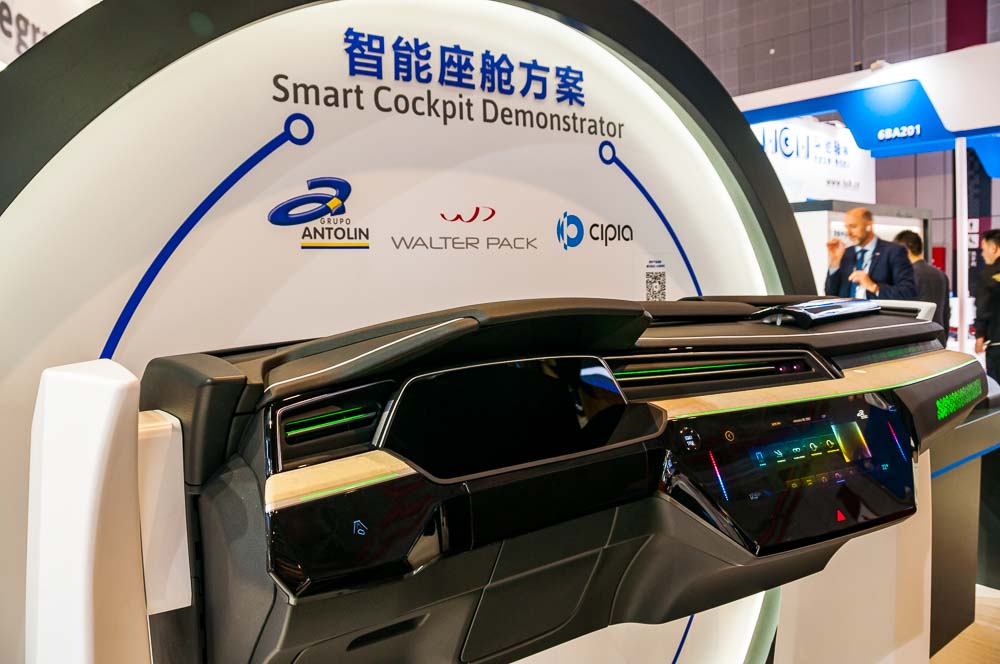 Mark Andrews has written about everything from Japanese houses to heli hikes on New Zealand glaciers, test drives of Chinese cars to bar and restaurant reviews. He currently specialises in travel articles and reviews of Chinese cars plus articles about the Chinese auto industry.
Let's Get Started
Get in touch with Mark
All articles and photographs displayed on this web site are available for purchase with rights varying according to what has previously been sold. For most published articled this means first serial rights for the country that the publication appears in.
If you wish to speak to me about anything on this website or to discuss commissioning any work I can be contacted by:
Mobile phone
0086 13564588224
This is a Chinese mobile number. Please remember that China's time zone is eight hours ahead of GMT.
Email Click to email Mark