Shanghai's Best Craft Beer Bars
Alpha Men Asia. 01/03/2018
Spring is a great time to embrace Shanghai's craft beer scene with great local brews, an ever-appreciative audience of locals and expats, and local festivals heralding in warmer months ahead. Here are some of the top spots you should be headed to.
You may not realise this but China is the world's biggest beer market. The Chinese drink more than US$80 billion in brew each year, with beer second only to tea in terms of consumption. Consequently, younger savvier Chinese gents are getting a taste for small-batch craft beers, with the scene seeing a 25% growth year on year, both for off the shelf products, and for specialist drafts found at the best craft brew joints.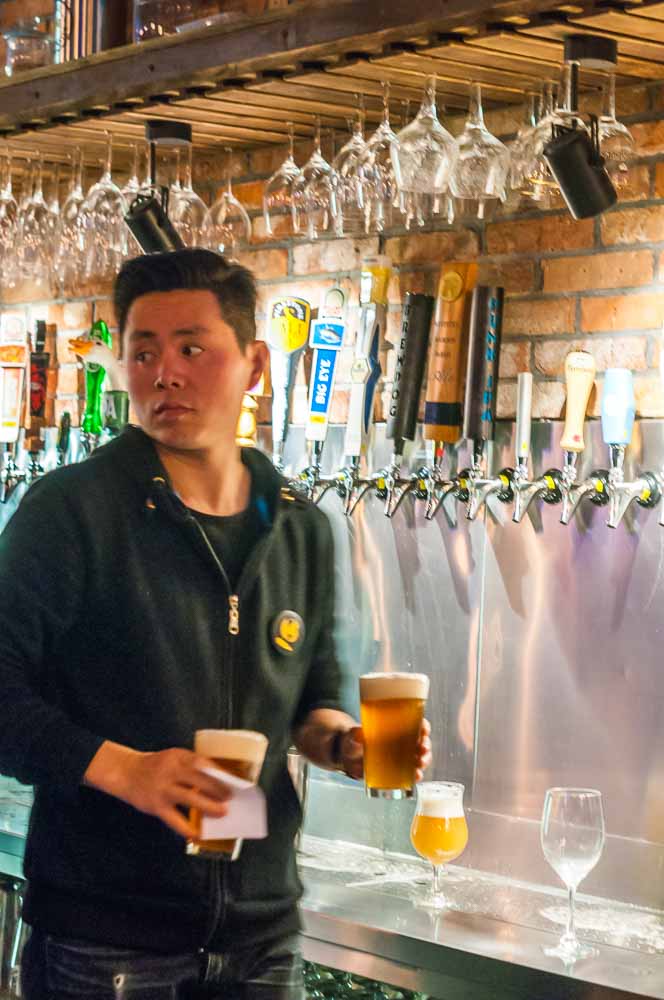 Mark Andrews has written about everything from Japanese houses to heli hikes on New Zealand glaciers, test drives of Chinese cars to bar and restaurant reviews. He currently specialises in travel articles and reviews of Chinese cars plus articles about the Chinese auto industry.
Let's Get Started
Get in touch with Mark
All articles and photographs displayed on this web site are available for purchase with rights varying according to what has previously been sold. For most published articled this means first serial rights for the country that the publication appears in.
If you wish to speak to me about anything on this website or to discuss commissioning any work I can be contacted by:
Mobile phone
0086 13564588224
This is a Chinese mobile number. Please remember that China's time zone is eight hours ahead of GMT.
Email Click to email Mark