China in your hand: Wuling Mini EV driven.
Wuling's amazingly cheap micro-EV is putting many more Chinese on wheels. Mark Andrews has a look at what they're getting
If you want a real motoring bargain, you need to go to China. The cheapest car on sale there is the Wuling Hongguang Mini EV, which will cost you the equivalent of £3400 – merely the PCP deposit on most cars. Unsurprisingly, such affordable motoring has proven popular: Wuling has sold 370,000 examples in just 12 months.
Wuling is a Chinese car firm you're probably not too familiar with. It was founded in 2007 in the city of Liuzhou, near the border with Vietnam. But you will know the others involved in the joint venture that builds the Mini EV: General Motors has a 44% share and MG parent firm SAIC 50.1%, with Wuling the remaining 5.9%.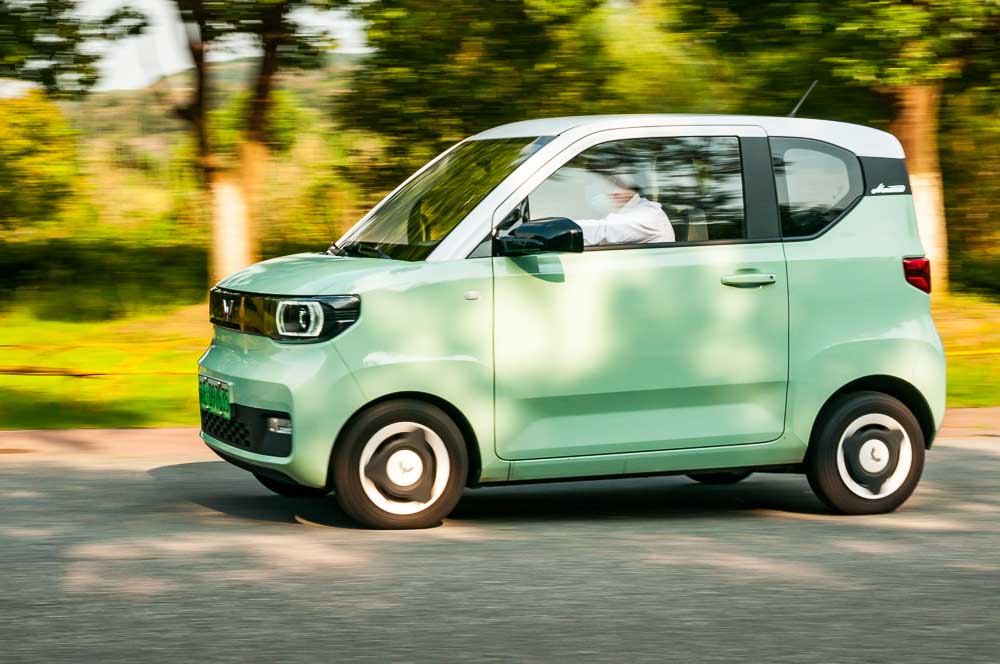 Mark Andrews has written about everything from Japanese houses to heli hikes on New Zealand glaciers, test drives of Chinese cars to bar and restaurant reviews. He currently specialises in travel articles and reviews of Chinese cars plus articles about the Chinese auto industry.
Let's Get Started
Get in touch with Mark
All articles and photographs displayed on this web site are available for purchase with rights varying according to what has previously been sold. For most published articled this means first serial rights for the country that the publication appears in.
If you wish to speak to me about anything on this website or to discuss commissioning any work I can be contacted by:
Mobile phone
0086 13564588224
This is a Chinese mobile number. Please remember that China's time zone is eight hours ahead of GMT.
Email Click to email Mark