Guangzhou Motor Show report and gallery.
The BMW Concept Compact Sedan stole many of the Guangzhou motor show headlines, but there was also plenty of content from local brands at China's main autumn showcase.
A preview of a new 2 Series saloon that could be a rival for the Audi A3 Saloon and Mercedes-Benz CLA, the Concept Compact Sedan has been designed largely with the Chinese market in mind, with some suggestion that it could be a China-only model altogether. Look beyond the fancy door handles and door mirrors and the concept isn't far off a production vehicle. The same can be said for the high-tech cabin, which features a head-up display and in 8.8in infotainment screen. In the rear it is currently a two-seater – although the production version is likely to be switched to a more conventional bench layout.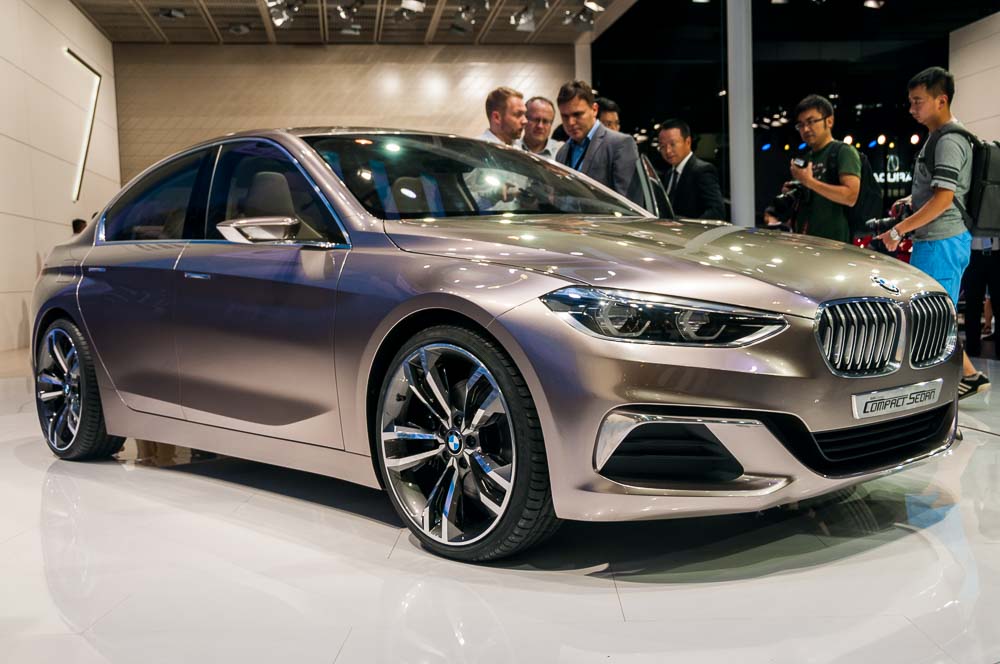 Mark Andrews has written about everything from Japanese houses to heli hikes on New Zealand glaciers, test drives of Chinese cars to bar and restaurant reviews. He currently specialises in travel articles and reviews of Chinese cars plus articles about the Chinese auto industry.
Let's Get Started
Get in touch with Mark
All articles and photographs displayed on this web site are available for purchase with rights varying according to what has previously been sold. For most published articled this means first serial rights for the country that the publication appears in.
If you wish to speak to me about anything on this website or to discuss commissioning any work I can be contacted by:
Mobile phone
0086 13564588224
This is a Chinese mobile number. Please remember that China's time zone is eight hours ahead of GMT.
Email Click to email Mark