Innovation in China: The Swiss Contribution.
Switzerland's passion for new ideas and products has led Swiss firms to use this approach in their China operations, with varying tiers of innovation.
Switzerland is well-known for innovation, and it ranked first in last year's INSEAD Global Innovation Index for the fourth year running. The reasons for this are various, but certainly, a great number of Swiss companies place great importance upon producing new products and ideas and taking them to market — something that has allowed them to compete around the world.
In comparison, China came in at 29th on the INSEAD index, one of the highest positions for a middle-income country, and even more impressive as it ranked 35th in the 2013 report. Multinationals have both contributed to and benefitted from this rise, and between 2000 and 2013, the number of foreign invested R&D centres in China rose from fewer than 200 to over 1300. According to research from the CEIBS Centre for China Innovation, China is now the most popular country in the world for companies to set up R&D facilities. The Chinese government is certainly pushing this trend, and has publicly set a target of having 2.5 per cent of GDP invested in R&D by 2020.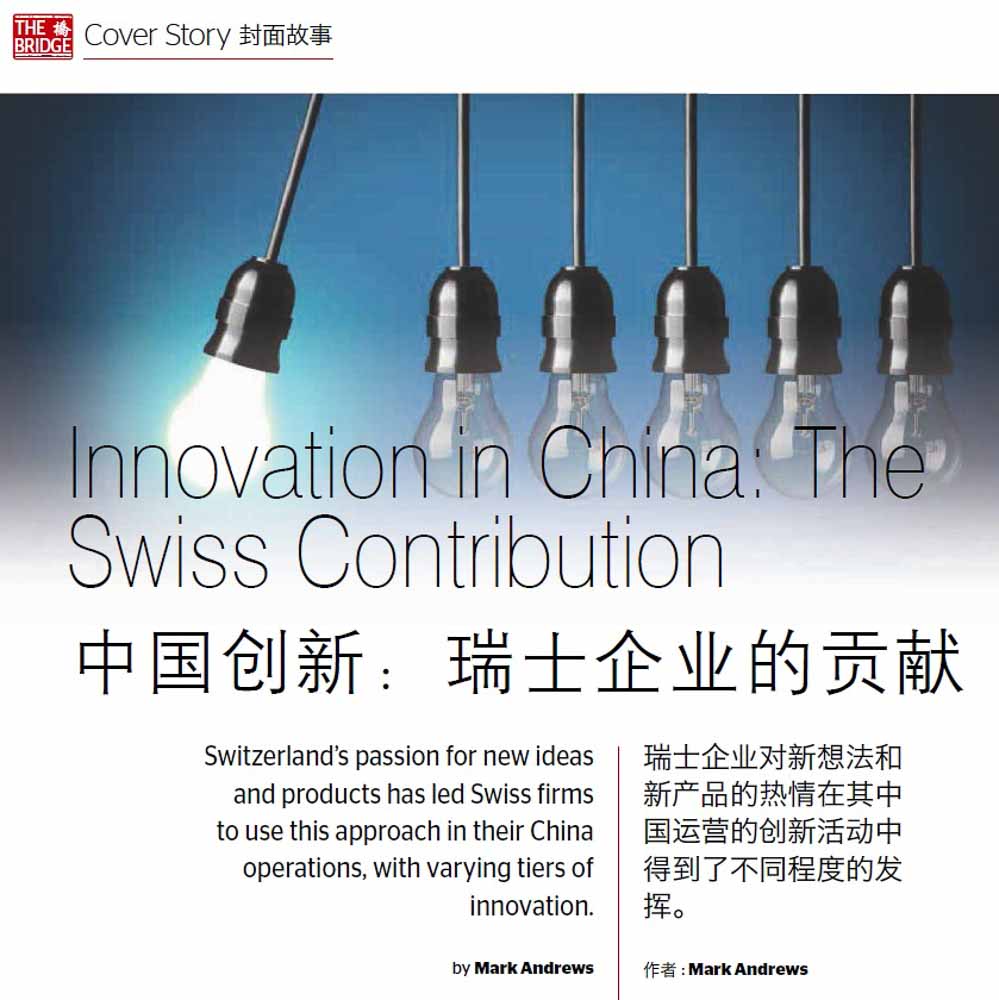 Mark Andrews has written about everything from Japanese houses to heli hikes on New Zealand glaciers, test drives of Chinese cars to bar and restaurant reviews. He currently specialises in travel articles and reviews of Chinese cars plus articles about the Chinese auto industry.
Let's Get Started
Get in touch with Mark
All articles and photographs displayed on this web site are available for purchase with rights varying according to what has previously been sold. For most published articled this means first serial rights for the country that the publication appears in.
If you wish to speak to me about anything on this website or to discuss commissioning any work I can be contacted by:
Mobile phone
0086 13564588224
This is a Chinese mobile number. Please remember that China's time zone is eight hours ahead of GMT.
Email Click to email Mark