Space Zeeker: Lynk & Co's Zeekr 001.
Car Design News. 27/04/2021
Designed to deliver on a promise of 'no more boring EVs', Lynk & Co's Zeekr 001 has it roots in the Zero concept. Stefan Rosén, vice president Lynk & Co Design explains more
"Because it has bespoke architecture, we wanted the car to be bespoke, and give these cars the best chance," says Stefan Rosén, vice president Lynk & Co Design. Geely Holding's new Zeekr 001 was designed in Sweden and rides on the new SEA (Sustainable Experience Architecture) platform.
Designed with a mandate of 'no more boring EVs' what does this actually mean? "We didn't want to just do a BEV drivetrain, it was the starting point of something new," Rosén elaborates. One important aspect in making it appeal to customers was to make the car attractive through design and not just drivetrain. To accommodate the batteries needed for long range, the wheelbase is very long at 3 metres. "If you have such a long wheelbase and sit on top of it you could end up with what are normally considered awkward proportions, so we asked ourselves how we could do this really attractively," says Rosén.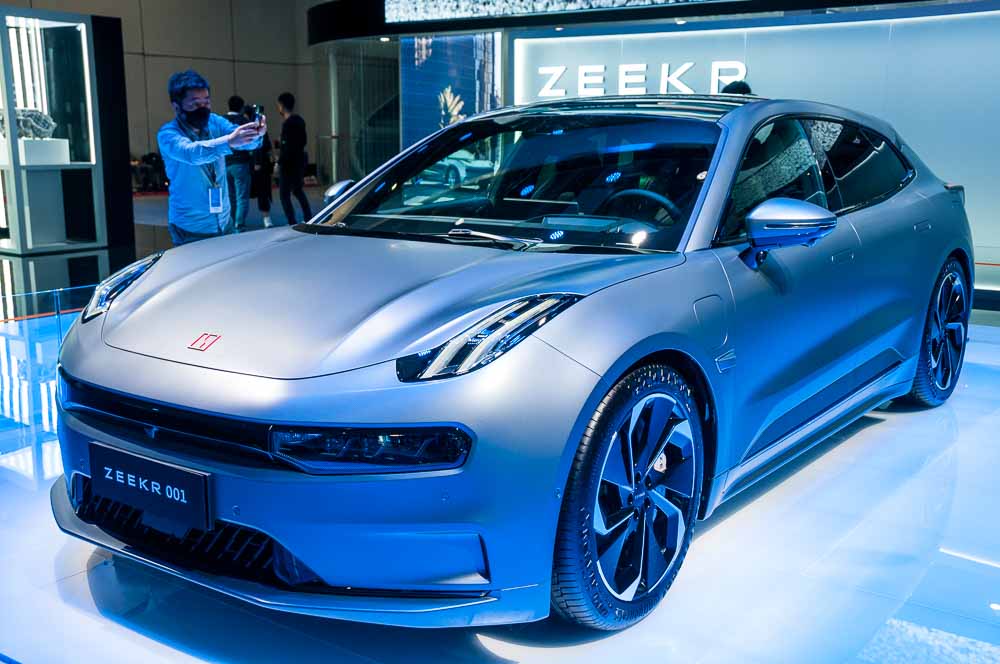 Mark Andrews has written about everything from Japanese houses to heli hikes on New Zealand glaciers, test drives of Chinese cars to bar and restaurant reviews. He currently specialises in travel articles and reviews of Chinese cars plus articles about the Chinese auto industry.
Let's Get Started
Get in touch with Mark
All articles and photographs displayed on this web site are available for purchase with rights varying according to what has previously been sold. For most published articled this means first serial rights for the country that the publication appears in.
If you wish to speak to me about anything on this website or to discuss commissioning any work I can be contacted by:
Mobile phone
0086 13564588224
This is a Chinese mobile number. Please remember that China's time zone is eight hours ahead of GMT.
Email Click to email Mark