Cheung Kong Graduate School of Business Knowledge. Spring 2020
How Alibaba's Freshippo is shaking up the Chinese supermarket world.
Imagine a top-flight supermarket, bathed in glowing white light and filled with the best food products the world can provide. The store doubles as a distribution center, so conveyor belts whiz overhead carrying a steady stream of blue shopping bags to motorbikes that deliver fresh produce to customers at home within 30 minutes of them having placed their orders online. This is not a flight of fancy but describes Freshippo in China. For many people, it represents the future of food retail.
At first glance, the Freshippo stores look like any other upscale supermarket, but tech integration is taken to another level with digital price tags, self-checkout, mechanized and robot transport of products from store to delivery drivers, and to instore food courts. Shoppers scan barcodes to get personalized recipe suggestions and information of everything is available through the store's mobile app, with the ubiquitous Alipay used for mobile payment.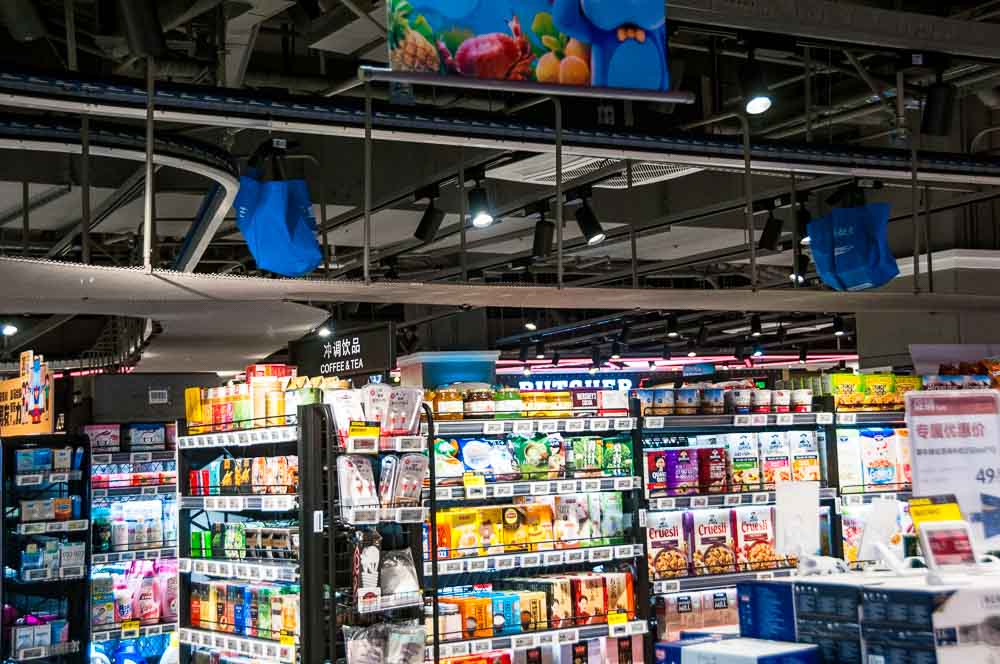 Mark Andrews has written about everything from Japanese houses to heli hikes on New Zealand glaciers, test drives of Chinese cars to bar and restaurant reviews. He currently specialises in travel articles and reviews of Chinese cars plus articles about the Chinese auto industry.
Let's Get Started
Get in touch with Mark
All articles and photographs displayed on this web site are available for purchase with rights varying according to what has previously been sold. For most published articled this means first serial rights for the country that the publication appears in.
If you wish to speak to me about anything on this website or to discuss commissioning any work I can be contacted by:
Mobile phone
0086 13564588224
This is a Chinese mobile number. Please remember that China's time zone is eight hours ahead of GMT.
Email Click to email Mark