Cheung Kong Graduate School of Business Knowledge. Fall 2019
ByteDance, an almost unknown Chinese company, is taking over the world
TikTok's latest viral challenge has the world's teens gluing up their top lips with eyelash adhesive to achieve a poutier look, while parents and health experts look on in dismay. Risking scarring and skin problems, depending on what adhesive is used, it is all worth it for young users eager to gain an online audience.
TikTok is a mobile app that allows users to post short videos of usually 15 seconds, contributing to what is known in the industry as "fast entertainment." It has an impressive 500 million active monthly users, is available in 155 countries and has teenagers who have downloaded the app spending an average of 52 minutes using it every single day.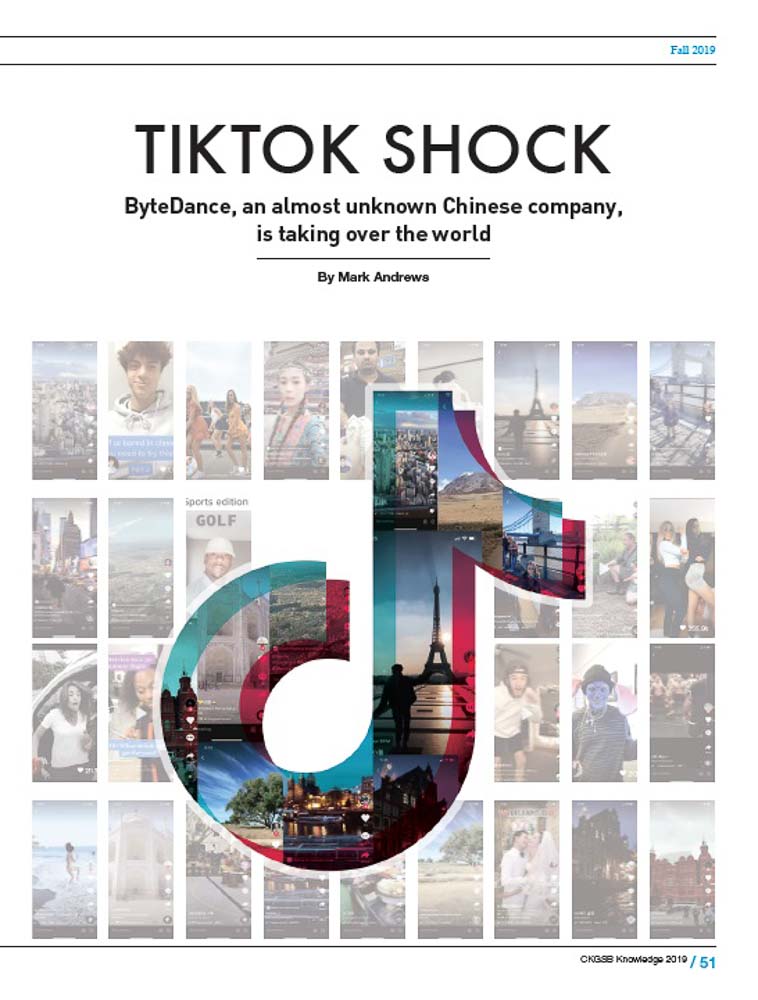 Mark Andrews has written about everything from Japanese houses to heli hikes on New Zealand glaciers, test drives of Chinese cars to bar and restaurant reviews. He currently specialises in travel articles and reviews of Chinese cars plus articles about the Chinese auto industry.
Let's Get Started
Get in touch with Mark
All articles and photographs displayed on this web site are available for purchase with rights varying according to what has previously been sold. For most published articled this means first serial rights for the country that the publication appears in.
If you wish to speak to me about anything on this website or to discuss commissioning any work I can be contacted by:
Mobile phone
0086 13564588224
This is a Chinese mobile number. Please remember that China's time zone is eight hours ahead of GMT.
Email Click to email Mark