Inner Circle – Shangri-la Hotels. July 2014
Dig beneath the prosperous, modern city and you will soon find its historic side.
Trade has always been important to Ningbo and, with the boats, ideas have ebbed and flowed, influencing its history. Today, it is a manufacturing hub and home to one of the world's largest ports. There are plenty of places of historical interest, many of them within the city centre. Shangri-La Hotel, Ningbo is located on the bank of the Fenghua River not far from where it meets the Yuyao River to create the Yong. From here is a commanding view over the city and towards the Old Bund (Laowaitan).
Old Bund
Ningbo was one of the five treaty ports opened up to foreigners in 1842 as a result of the first Opium War. Predating Shanghai's Bund by 20 years, it is the oldest of its kind in China. Today, the Old Bund is a popular entertainment area with a mix of bars and restaurants. It still harbours old buildings in the British and Dutch colonial styles and others built using the local grey brick. One of the area's most prominent landmarks is the Jiangbei Catholic Church, which was built by the Portuguese in 1872. Along with being an active church, it is a popular backdrop for wedding pictures.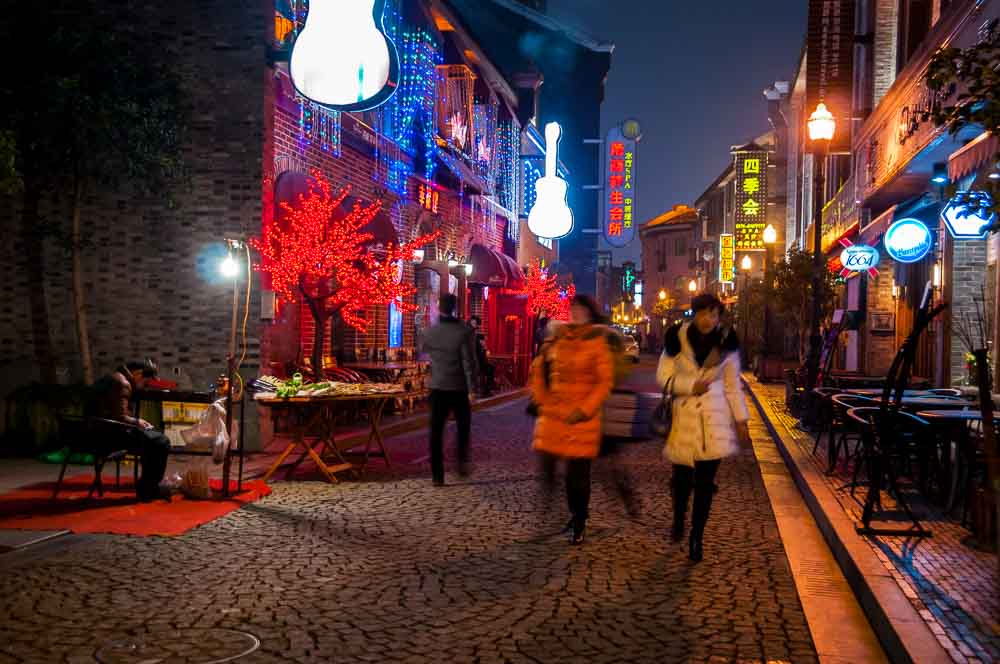 Mark Andrews has written about everything from Japanese houses to heli hikes on New Zealand glaciers, test drives of Chinese cars to bar and restaurant reviews. He currently specialises in travel articles and reviews of Chinese cars plus articles about the Chinese auto industry.
Let's Get Started
Get in touch with Mark
All articles and photographs displayed on this web site are available for purchase with rights varying according to what has previously been sold. For most published articled this means first serial rights for the country that the publication appears in.
If you wish to speak to me about anything on this website or to discuss commissioning any work I can be contacted by:
Mobile phone
0086 13564588224
This is a Chinese mobile number. Please remember that China's time zone is eight hours ahead of GMT.
Email Click to email Mark