On Your Bike in Vientiane.
You want to explore the glories of the past but you don't have a time machine — get a bicycle. KS pulls a wheelie in Vientiane, Laos.
Cycling along the bank of the Mekong we soon left behind the bustle of the city. Not that Vientiane could ever really be described as busy. But here, as asphalt gave way to dirt track, life changed down a gear. Just ten minutes away from the city, it was as if we had entered the countryside
The capital of Laos is just on the other side of the Mekong from Thailand. Vientiane really should be pronounced as Viang Chan, the international spelling is inherited from the country's former French colonial masters. The name comes from Pali, the liturgical language of Theravada Buddhism, and means Sandalwood City.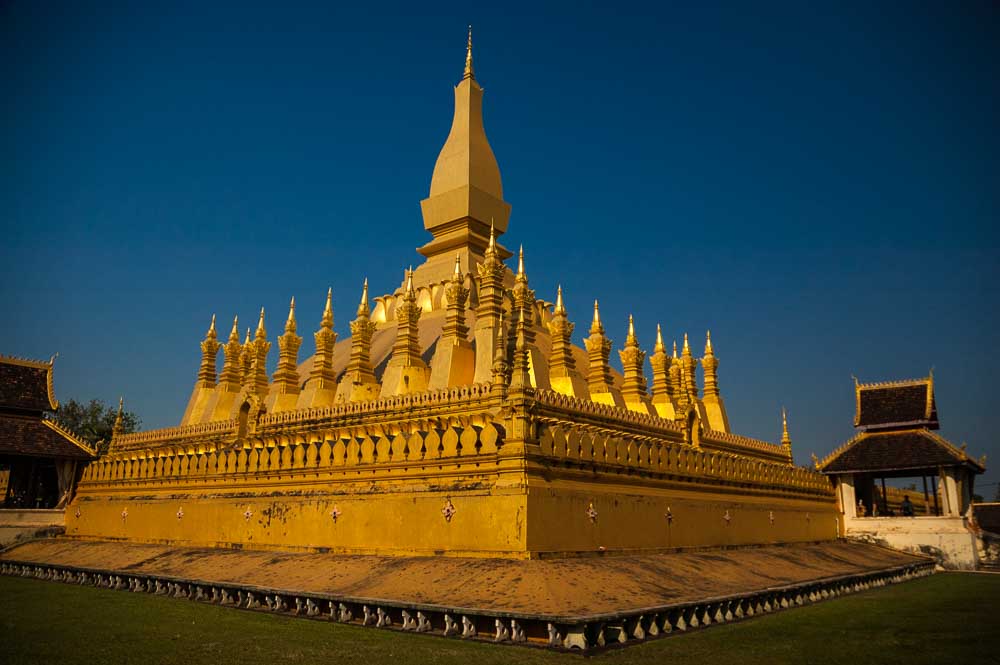 Mark Andrews has written about everything from Japanese houses to heli hikes on New Zealand glaciers, test drives of Chinese cars to bar and restaurant reviews. He currently specialises in travel articles and reviews of Chinese cars plus articles about the Chinese auto industry.
Let's Get Started
Get in touch with Mark
All articles and photographs displayed on this web site are available for purchase with rights varying according to what has previously been sold. For most published articled this means first serial rights for the country that the publication appears in.
If you wish to speak to me about anything on this website or to discuss commissioning any work I can be contacted by:
Mobile phone
0086 13564588224
This is a Chinese mobile number. Please remember that China's time zone is eight hours ahead of GMT.
Email Click to email Mark