Unravelling the History and Music of Shanghai Band Hogchoker.
Smart Shanghai.
26/02/2021
Know the story of this fellowship of rockers and their newest album, before they take the stage at Yuyintang.
Okay, let's address the blatantly obvious elephant in the room. Hogchocker isn't a thing that badly behaved deviants get up to. It's a small ugly flatfish found in North America, as well as the name of a band here in Shanghai. The story goes that the band's original drummer had reeled in one of these on a trip with his Dad. For whatever reason, he loved the name, and for years he wanted to name a band after the fish. The bandmates hated the moniker, but they indulged him for their first gig, and ooops… the name stuck.
Hogchoker will play at Yuyintang on Friday (Feb 26), launching their new album 'Roll Up for the Crazy Sound of Hogchoker'. Depending on what albums you would consider to count, this is either the band's second or eighth studio album. Thanks to the generous help of COVID, this album has become a global collaboration. Associates from across the world have teamed up with the band, including singers from Jamaica and an Argentinian opera singer (more on this soon). We sat down with these gentlemen (they're genuinely nice guys, just look at those faces) to ask about their new album.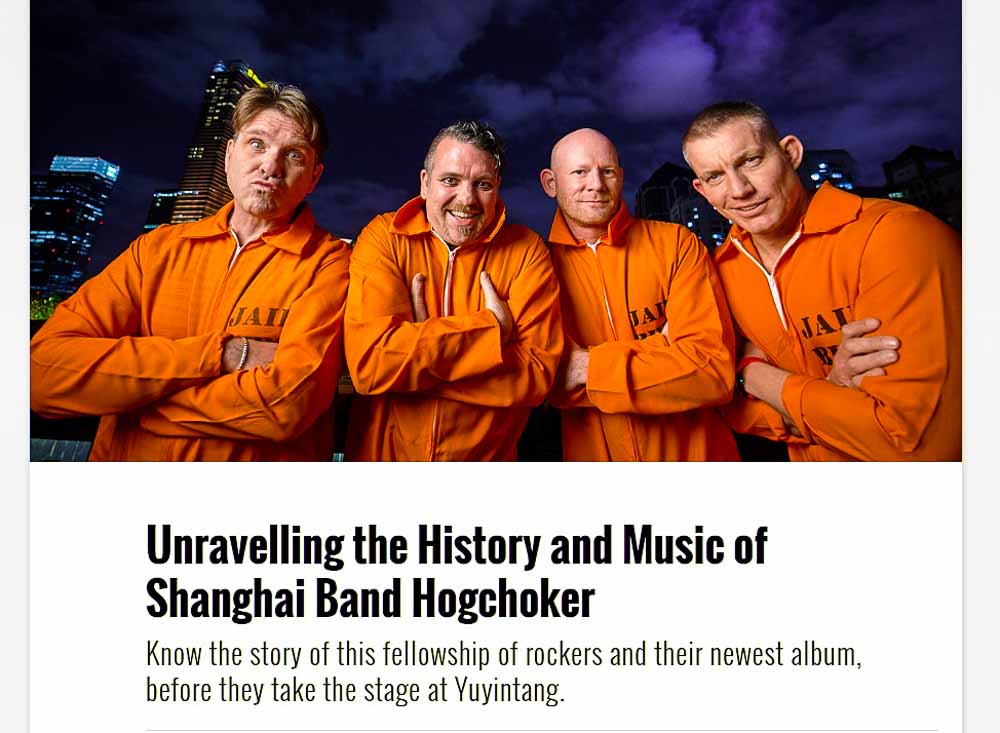 Mark Andrews has written about everything from Japanese houses to heli hikes on New Zealand glaciers, test drives of Chinese cars to bar and restaurant reviews. He currently specialises in travel articles and reviews of Chinese cars plus articles about the Chinese auto industry.
Let's Get Started
Get in touch with Mark
All articles and photographs displayed on this web site are available for purchase with rights varying according to what has previously been sold. For most published articled this means first serial rights for the country that the publication appears in.
If you wish to speak to me about anything on this website or to discuss commissioning any work I can be contacted by:
Mobile phone
0086 13564588224
This is a Chinese mobile number. Please remember that China's time zone is eight hours ahead of GMT.
Email Click to email Mark