South China Morning Post. 29/12/2016
The Land Rover Discovery Sport takes to dirt roads, quarrying tracks and the Yarchen Gar monastery at 4,100 metres for a drive through Sichuan
Being 4,830 metres above sea level, at the snowline atop the pass over Mount Zhuodala, was not the best place to get a puncture. It was, however inevitable; while huge sums of money are being poured into transport infrastructure in rural Sichuan province, transforming the area with new tunnels and bridges, there are still old and temporary roads where construction is under way, and this section of the Ganbai Road is no exception.
We were relieved to discover that the Land Rover Discovery Sport we'd rented from eHi Car Hire came with a full-sized spare wheel. Despite the Discovery Sport being produced locally by a joint venture in China, our SE trim SI4 version was an import.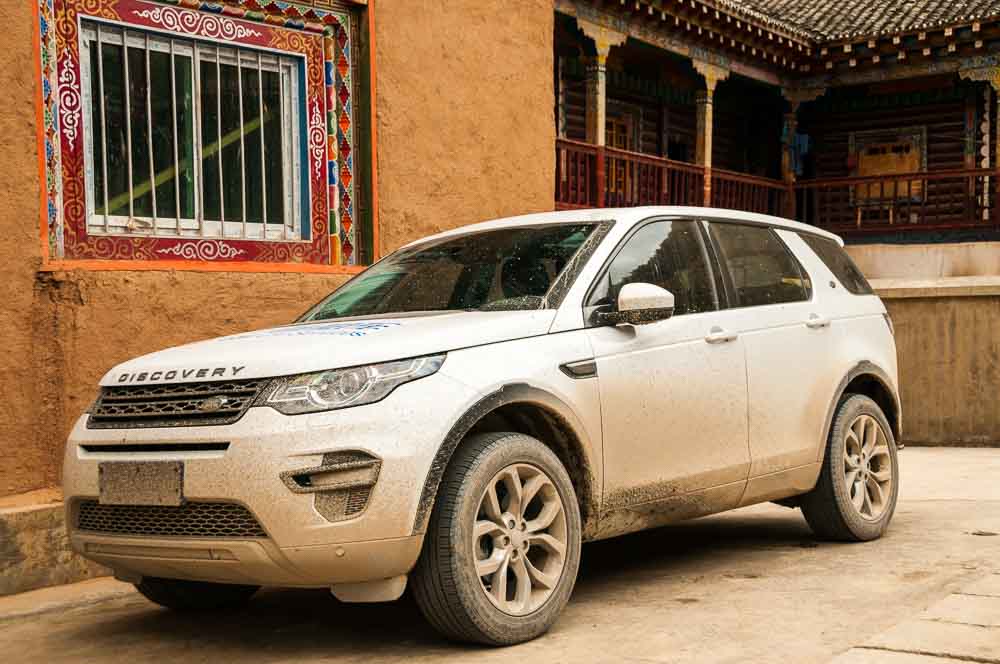 Mark Andrews has written about everything from Japanese houses to heli hikes on New Zealand glaciers, test drives of Chinese cars to bar and restaurant reviews. He currently specialises in travel articles and reviews of Chinese cars plus articles about the Chinese auto industry.
Let's Get Started
Get in touch with Mark
All articles and photographs displayed on this web site are available for purchase with rights varying according to what has previously been sold. For most published articled this means first serial rights for the country that the publication appears in.
If you wish to speak to me about anything on this website or to discuss commissioning any work I can be contacted by:
Mobile phone
0086 13564588224
This is a Chinese mobile number. Please remember that China's time zone is eight hours ahead of GMT.
Email Click to email Mark