Talk Magazine. March 2014
Nissan is not a name that most people would associate with supercars but the GT-R can hold its own against the European competition. Godzilla, as it is nicknamed, is a monster that has a small yet dedicated band of followers in China.
This year, the Nismo will be rolled out in various markets. However, with no Nismo available, we picked up the current top of the range premium edition from Nissan's global headquarters in Yokohama, Japan. Decked out in black, the car cuts a menacing appearance with its low-slung body. There is little mistaking this beast for anything but an all out performance machine. And the limited amount of Nissan branding is telling. The badges at the front and on the steering wheel merely say GT-R. On the boot there is a Nissan badge, but this is nearly matched in size by a lower mounted model insignia.
Controls have been ergonomically designed around the driver. The dials, touch screen infotainment system and wing mirrors have all been placed at the same eye level. In a rare triumph of function over form, the whole effect of the console gives a somewhat dated appearance. At the bottom are three very old-school looking set-up switches to control transmission, shock absorbers and vehicle dynamic control – the distribution of torque between the four wheels. When on the move, the tactility of these mean you are able to make changes without taking your eyes off the road.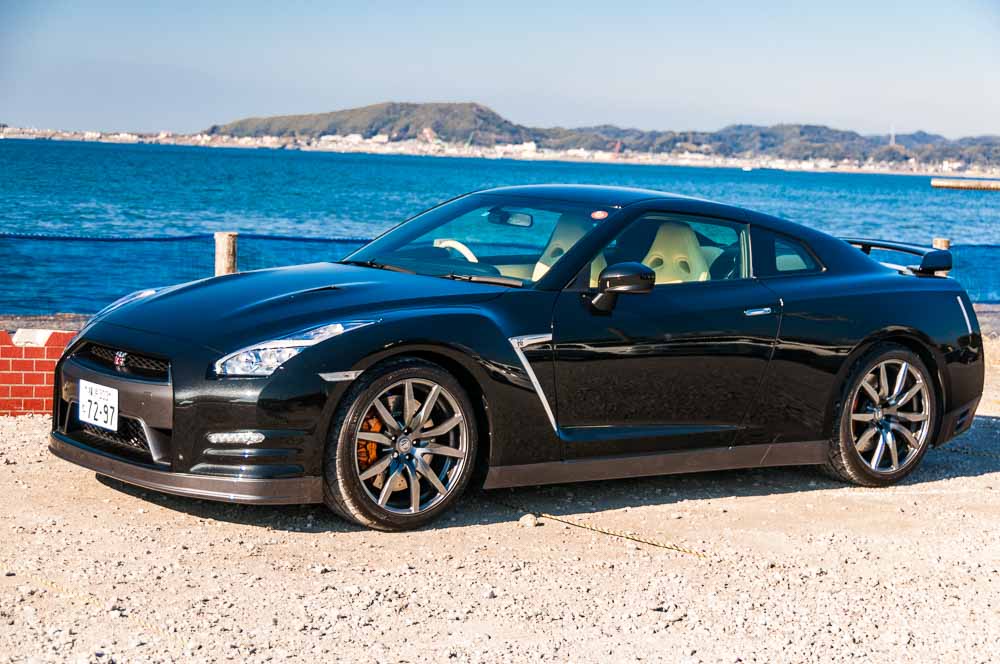 Mark Andrews has written about everything from Japanese houses to heli hikes on New Zealand glaciers, test drives of Chinese cars to bar and restaurant reviews. He currently specialises in travel articles and reviews of Chinese cars plus articles about the Chinese auto industry.
Let's Get Started
Get in touch with Mark
All articles and photographs displayed on this web site are available for purchase with rights varying according to what has previously been sold. For most published articled this means first serial rights for the country that the publication appears in.
If you wish to speak to me about anything on this website or to discuss commissioning any work I can be contacted by:
Mobile phone
0086 13564588224
This is a Chinese mobile number. Please remember that China's time zone is eight hours ahead of GMT.
Email Click to email Mark