Keep on Driving, Shanghai.
So you're thinking of joining the fray? Talk has rounded up everything you could possibly need to know when tackling the tricky issue of driving in China in this month's Auto Talk. Jia you, jia you!
How To Get Your Chinese Driving License
China is one of only five countries that does not recognise the International Driving Permit. This means, to drive legally, you have to obtain a Chinese license. If you are in China temporarily with a visa validity of less than 90 days, you can obtain a temporary license on arrival at the airport. To get a full license, you must have a visa of 90 days or more.
The first step is to get an official translation of your existing license. If you don't have a driver's license, you can go the whole hog and pass your test here, but it would require good Mandarin skills to do so. Armed with your translation and license, your passport and residence permit, you can then go to the drivers' centre at 1,221 Hami Lu in Hongqiao – it is also meant to be possible to use the one at 2,222 Huancheng Lu in Jiading. Here you will need to register and then take your medical test. Along with normal tests such as eyesight and hearing, there are, of course, some unusual ones. The strangest was being asked to squat – perhaps to show your ability at crouching behind your car in case of an emergency roadside stop when nature calls! Largely, however, it is a conveyor belt of stamping officials.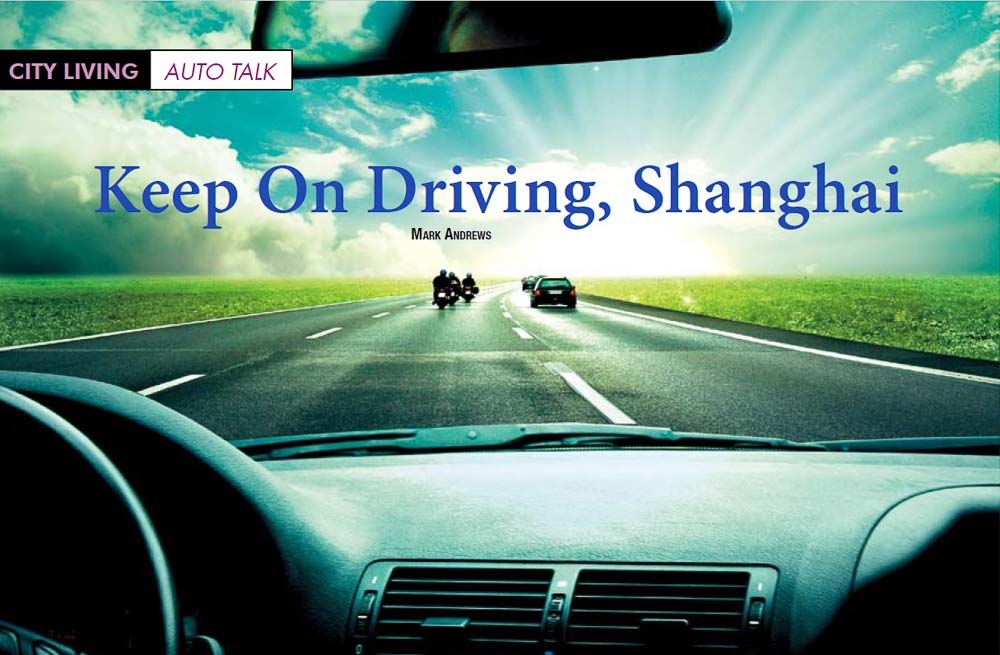 Mark Andrews has written about everything from Japanese houses to heli hikes on New Zealand glaciers, test drives of Chinese cars to bar and restaurant reviews. He currently specialises in travel articles and reviews of Chinese cars plus articles about the Chinese auto industry.
Let's Get Started
Get in touch with Mark
All articles and photographs displayed on this web site are available for purchase with rights varying according to what has previously been sold. For most published articled this means first serial rights for the country that the publication appears in.
If you wish to speak to me about anything on this website or to discuss commissioning any work I can be contacted by:
Mobile phone
0086 13564588224
This is a Chinese mobile number. Please remember that China's time zone is eight hours ahead of GMT.
Email Click to email Mark