Tengri – Air Astana
Nov/Dec 2017
Dressing to impress in Beijing is not just restricted to clothes. Young men are doing some serious modifications to their cars and laying down big wads of cash in order to strut their stuff in style.
Matt-black paintwork is the only clue that the Mini is no ordinary model. Eric Yu, the owner of Crazy Garage, swings the door up to open it. "These are just like the doors on a Lamborghini Aventador and we use the same LSD hinges as they do", he explains, pointing out the gas strut hinge on the scissordoor installation.
We are in Beijing's Chaoyang District in an area often referred to as Beijing Tuning Street in English. However, the Chinese name kuche xiaozhen – cool car village – is more telling. Not only is this the epicentre of car modification for Beijing, if not the whole of China, it is also the place to spot an eclectic collection of some of the rarest cars around. Here, amongst the non-descript low-rise buildings housing car maintenance shops and a second-hand car market, you are as likely to see a Hongqi (Red Flag) state limousine as a Rolls Royce or a Unimog rubbing shoulders with a Fisker.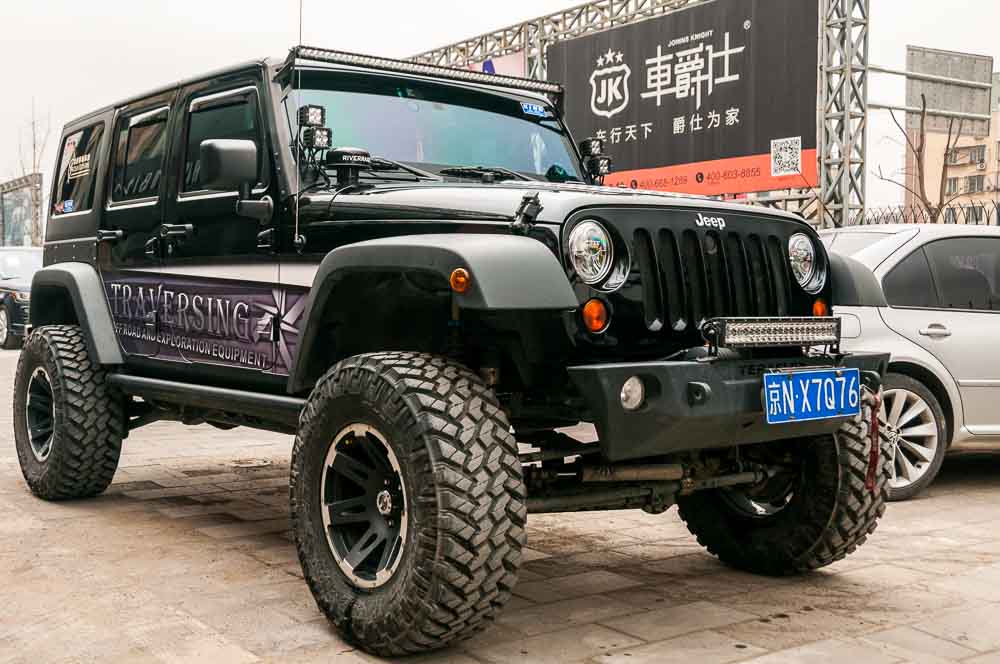 Mark Andrews has written about everything from Japanese houses to heli hikes on New Zealand glaciers, test drives of Chinese cars to bar and restaurant reviews. He currently specialises in travel articles and reviews of Chinese cars plus articles about the Chinese auto industry.
Let's Get Started
Get in touch with Mark
All articles and photographs displayed on this web site are available for purchase with rights varying according to what has previously been sold. For most published articled this means first serial rights for the country that the publication appears in.
If you wish to speak to me about anything on this website or to discuss commissioning any work I can be contacted by:
Mobile phone
0086 13564588224
This is a Chinese mobile number. Please remember that China's time zone is eight hours ahead of GMT.
Email Click to email Mark