Good Chemistry. Interview with Jan Kreibaum Region Head of Clariant Chemicals.
Swiss companies have been setting up manufacturing facilities in China for decades. The Bridge speaks to Jan Kreibaum, Region Head for Greater China and Korea, of Clariant Chemicals about his twelve years experience of manufacturing in China.
You have a rich experience with China, could you outline what you have done here and what brought you here in the first place?
I have actually spent the largest part of my life – over 30 years – in Asia, growing up in Japan and later working there, and have lived and worked in China since 2005. At the time I was running Ciba's Specialty Chemicals' Plastic Additives business unit for Asia-Pacific out of Shanghai. When BASF took over Ciba in 2009 I moved to Hong Kong for a few years, but finally returned to Shanghai in 2011 and joined Clariant as Regional Head for Greater China/Korea in 2013.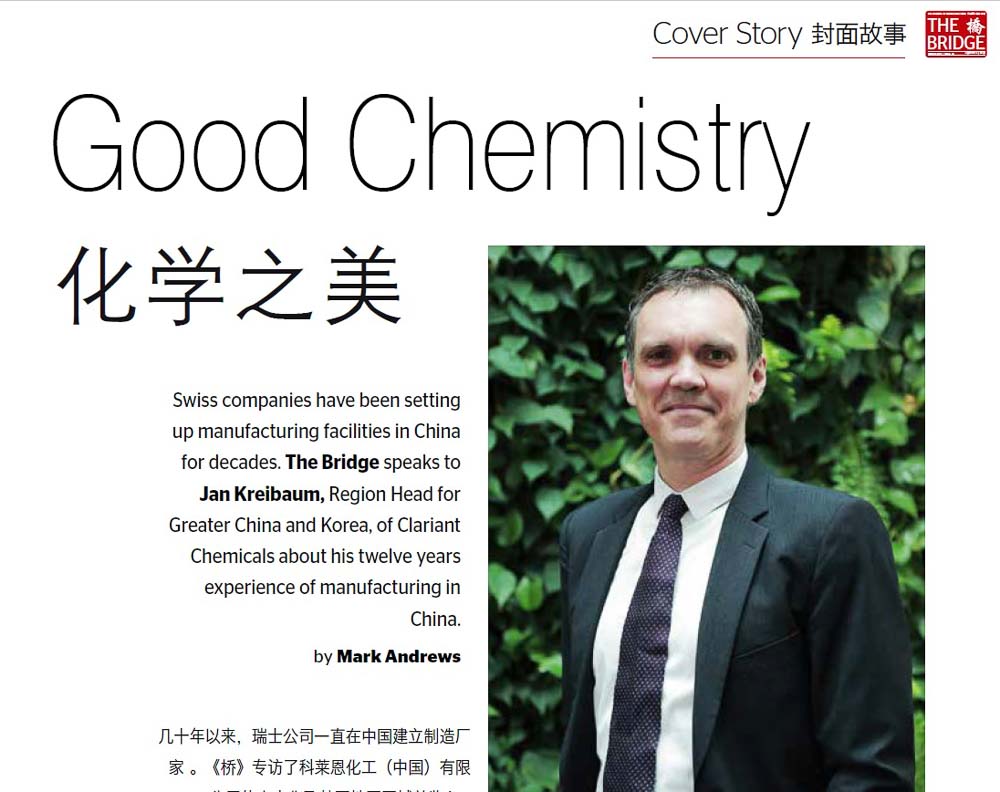 Mark Andrews has written about everything from Japanese houses to heli hikes on New Zealand glaciers, test drives of Chinese cars to bar and restaurant reviews. He currently specialises in travel articles and reviews of Chinese cars plus articles about the Chinese auto industry.
Let's Get Started
Get in touch with Mark
All articles and photographs displayed on this web site are available for purchase with rights varying according to what has previously been sold. For most published articled this means first serial rights for the country that the publication appears in.
If you wish to speak to me about anything on this website or to discuss commissioning any work I can be contacted by:
Mobile phone
0086 13564588224
This is a Chinese mobile number. Please remember that China's time zone is eight hours ahead of GMT.
Email Click to email Mark