Hot chocolate in Shanghai.
Slowly but surely the level of service is improving in Shanghai's food and beverage outlets as there is a change in attitude towards the industry.
Back in 2009, when Daniel Gross of Slate Magazine was in the country to write about the Three Gorges Dam, he claimed not to have seen a chocolate bar in China. He would not have the same problem finding chocolate today.
Shanghai is not only home to a Hershey's Chocolate World, it is now increasingly attracting high end chocolatiers. 2011 has already seen Godiva open its first chocolate café in Xintiandi, and award-winning French chocolatier Jean-Paul Hevin, France's best chocolatier in 2010, has also opened his first Chinese boutique in the new Shanghai IFC mall.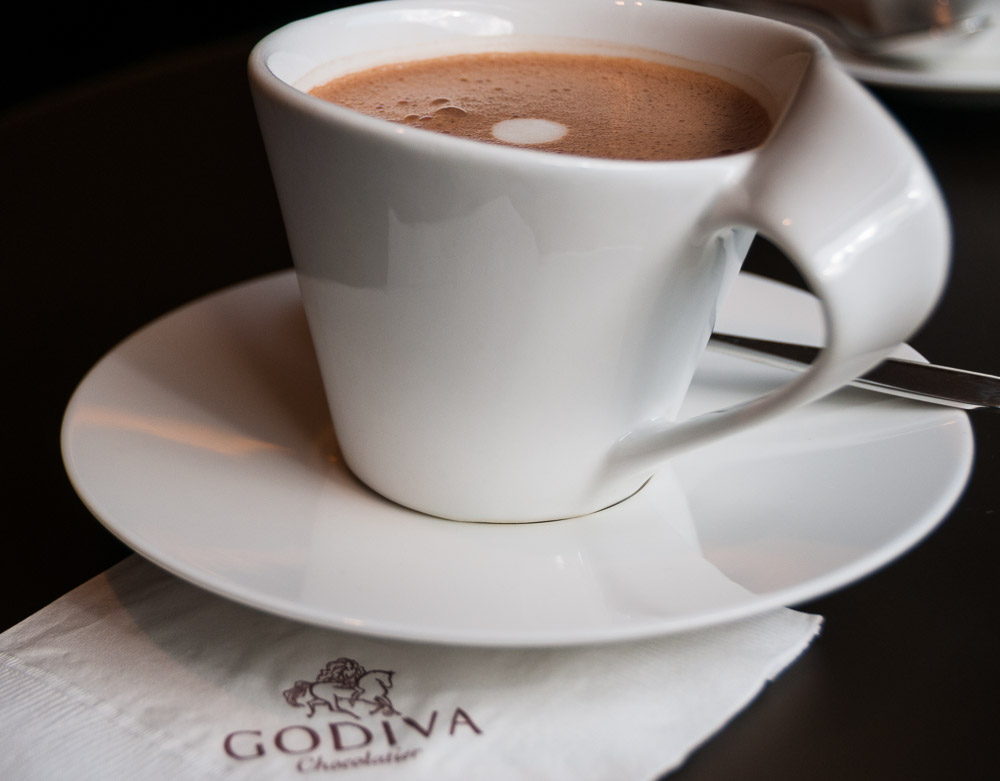 Mark Andrews has written about everything from Japanese houses to heli hikes on New Zealand glaciers, test drives of Chinese cars to bar and restaurant reviews. He currently specialises in travel articles and reviews of Chinese cars plus articles about the Chinese auto industry.
Let's Get Started
Get in touch with Mark
All articles and photographs displayed on this web site are available for purchase with rights varying according to what has previously been sold. For most published articled this means first serial rights for the country that the publication appears in.
If you wish to speak to me about anything on this website or to discuss commissioning any work I can be contacted by:
Mobile phone
0086 13564588224
This is a Chinese mobile number. Please remember that China's time zone is eight hours ahead of GMT.
Email Click to email Mark