This Chinese flagship EV is taking on Porsche's Taycan, but its tech-loaded brawn may not be enough.
A decade ago, the number of Chinese car brands finally seemed to be reducing. Then along came EVs, and every producer decided they needed at least two electric brands, and a whole new camp thought the existing producers didn't have a clue so there was space to jump into the market. HiPhi falls into the latter group and is a car brand from Shanghai-based technology startup Human Horizons, founded in 2017.
HiPhi's progress has been ambitious and rapid. The brand's first car, the HiPhi X, started deliveries in China in June 2021; the car we're testing here got to the first Chinese customers in February 2023 and is just about to launch in Europe. A third model, a deliberately more mass-market car called the Y, was unveiled at the Shanghai Auto Show in April.
HiPhi sales in Europe, based from a sales hub in Germany currently under construction in Munich, will begin deliveries supposedly by late summer. By the end of the year, the brand will also be selling in the Middle East. And while there are no plans to be in the US anytime soon, WIRED was specifically told at a brand-hosted media drive in Munich that HiPhi "will go to US at some point." Rest assured, HiPhi is in a hurry to make its mark.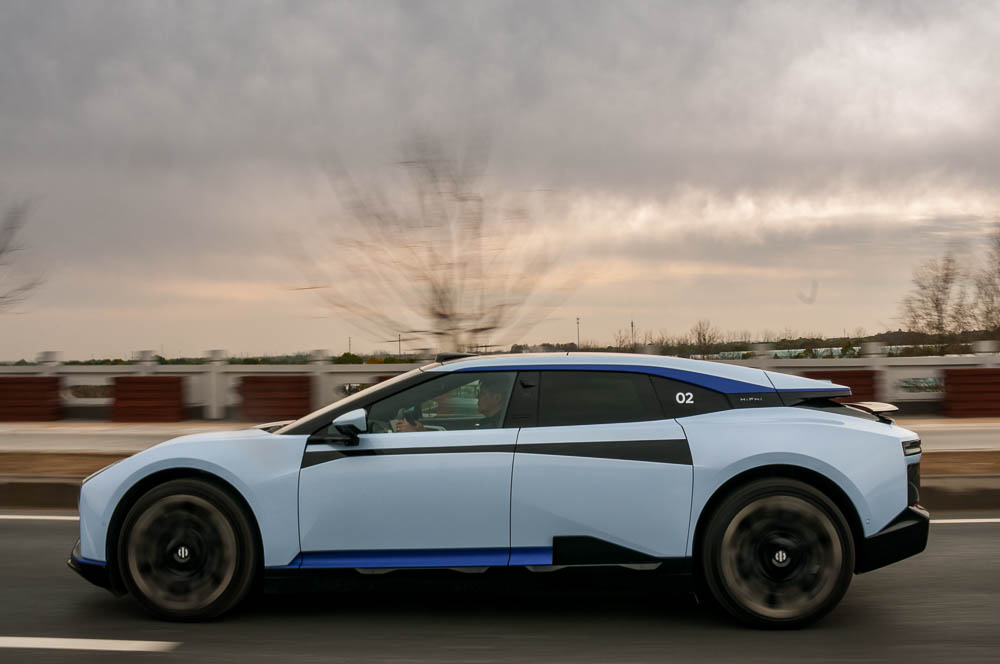 Mark Andrews has written about everything from Japanese houses to heli hikes on New Zealand glaciers, test drives of Chinese cars to bar and restaurant reviews. He currently specialises in travel articles and reviews of Chinese cars plus articles about the Chinese auto industry.
Let's Get Started
Get in touch with Mark
All articles and photographs displayed on this web site are available for purchase with rights varying according to what has previously been sold. For most published articled this means first serial rights for the country that the publication appears in.
If you wish to speak to me about anything on this website or to discuss commissioning any work I can be contacted by:
Mobile phone
0086 13564588224
This is a Chinese mobile number. Please remember that China's time zone is eight hours ahead of GMT.
Email Click to email Mark