Electric Charge or Electric Shock? Will the 2020 market in China for electric cars amp up or will there be resistance? These are the five key trends.
Economy
"It's the economy, stupid" was the misquoted election cry in Bill Clinton's campaign against the presidential incumbent George Bush, but it might as well have been talking about the market in 2020 for electric vehicles in China. This together with the subsequent steps by the government towards stimulus and subsidies are going to have the biggest effect and will have a major bearing upon all the other trends.
2019 saw the first downturn in annual sales of passenger new energy vehicles (NEV). NEV cars in China can mean anything not powered by petrol (gasoline) or diesel but invariably consist of pure battery electric vehicles (BEV) and plugin hybrid electric vehicles (PHEV). Last year's sales were 1.24 million a decrease of 4% on 2018 figures but this was better than the overall car market which saw sales drop by 9.5%. Skewing sales to the first half of the year was a cut in subsidies to buyers in July which led to buyers rushing to beat the deadline and then subsequently a large drop in sales in Q3. The drop however caught authorities by surprise, leading to a suspension of a further drop in 2020.
Chinese New Year always takes a hit on big ticket purchases like cars but with the extension this year of holidays and people being encouraged to work from home due to the coronavirus the effect in 2020 is already going to be far greater. Key though will be how long it takes for the spread of the virus to be brought under control and things returning to normality. The longer the crisis extends the worse the hit on small and medium sized companies leading to worsening consumer sentiment after the economy has already been slowing. The role of government stimulus will be very important in restoring confidence. Forecasts by Nomura show a best case scenario giving a three percentage point drop in GDP growth for the first quarter with worst case scenarios extending that across the whole year.
January saw sales of 39,000 NEVs in China – a drop of 54% from a year earlier.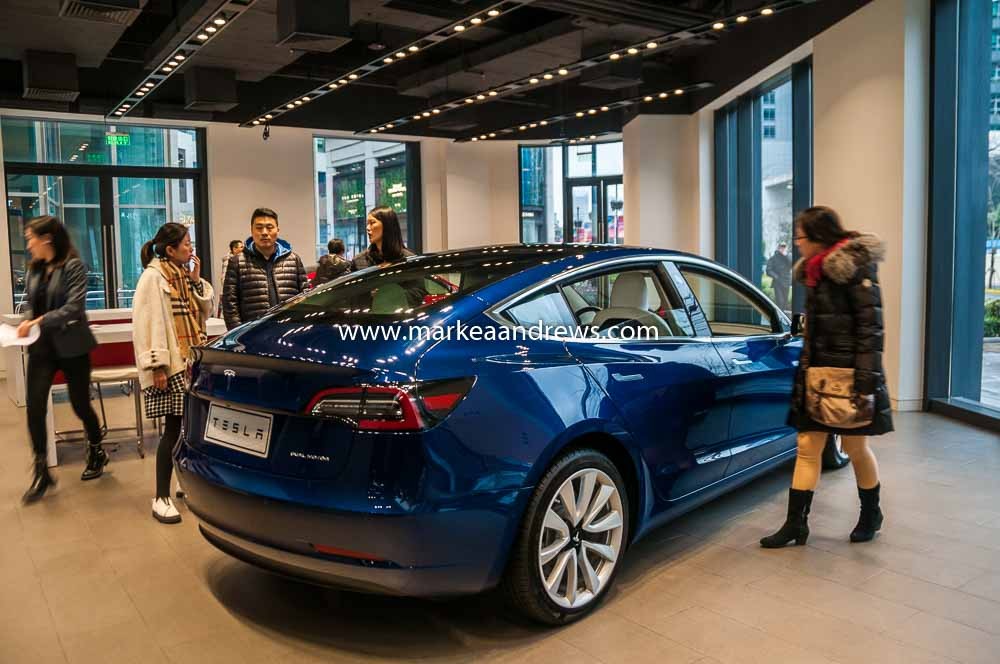 Tesla effect
On January 7 Tesla delivered the first Chinese made Model 3 to an actual customer. Already Tesla claims successful trials for weekly production of 3000 units so achieving the annual capacity of 150,000.
Can Tesla though sell 150,000 Model 3s in China? Despite Musk claiming he believes the Chinese demand to be 5000/week such sales are highly unlikely. The Model 3 is not the right car for China. Firstly saloons (sedans) are losing popularity to SUVs and furthermore in the eyes of most Chinese the Model 3 is simply too small. Inevitably most Chinese consumers are going to look at the Model 3 as an alternative to cars such as the BMW 3 series and Audi A4. Not only is the Model 3 shorter than the regular models of these but in China BMW, Audi, Mercedes and Jaguar all sell long wheelbase versions. Only the A4L and Mercedes C-class L last year achieved sales in the region of those expected by Tesla (167,689 and 154,614 respectively) with the 3 series lwb not even quite hitting 110,000 and the less said about Jaguar XE-L sales the better.
Tesla though has a tendency to surprise so it cannot be completely discounted, but on the other hand Musk is well known for not delivering on promises. Where Tesla stands far more chance in China is with the Model Y; due to its larger size and being a crossover it is likely to be a hit. The Tesla Model Y is earmarked for Chinese production but as far as I can find no announcement has been made for when production will begin and it seems that Tesla is building a completely separate line for the Y at the Gigafactory.
"The Model 3 is a great product and will bring up the whole market because it gets people excited about EVs. But the Chinese market is big enough to have alternatives and people will look for more localisation, better value and differentiation" says Brian Gu, Vice Chairman and President of Xpeng Motors as to how Tesla is likely to bring up the market for Chinese startup competitors as well.
Trouble for the trio?
At one point there were in the region of 450 NEV companies in China. Although many of these were off shoots of existing manufacturers, such as GAC New Energy, others were startups with little if any experience in producing cars.
The first wave of startups to produce cars has come to be symbolised by three companies: Nio, Xpeng and Weltmeister. There are actually others such as Yudo, Leap and Neta but these with the exception of Neta have struggled to sell cars in meaningful numbers.
"This is a critical junction for Xpeng Motors because we are about to launch and deliver our second model which in the Chinese EV startup world not many companies achieve" says Gu talking about the P7. Weltmeister is in a similar situation having just launched the EX6 while Nio has already unveiled a third model, the EC6. All three in 2019 managed sales of more than 15,000 cars with Weltmeister taking position 67 and Xpeng 66 by brand sales in China with Nio pipping them both at 62 with 20,946 sales.
The challenge for them in 2020 is to achieve a meaningful increase in sales to show that they can be a force into the future and a real competitor to existing players. Here the biggest focus is on Nio thanks to its IPO in 2018 and its well-publicised cash burn. After its New York Stock Exchange listing at $6.26 the shares embarked on a roller coaster ride reaching a low of just $1.19 before somewhat recovering. The other two though are also facing pressure. Weltmeister has already a second factory under construction although it is operating the first facility at far below capacity. Unlike Nio which decided to put on hold plans to build its own factory Xpeng will produce its new P7 itself, the brand contracts out production of its G3 model.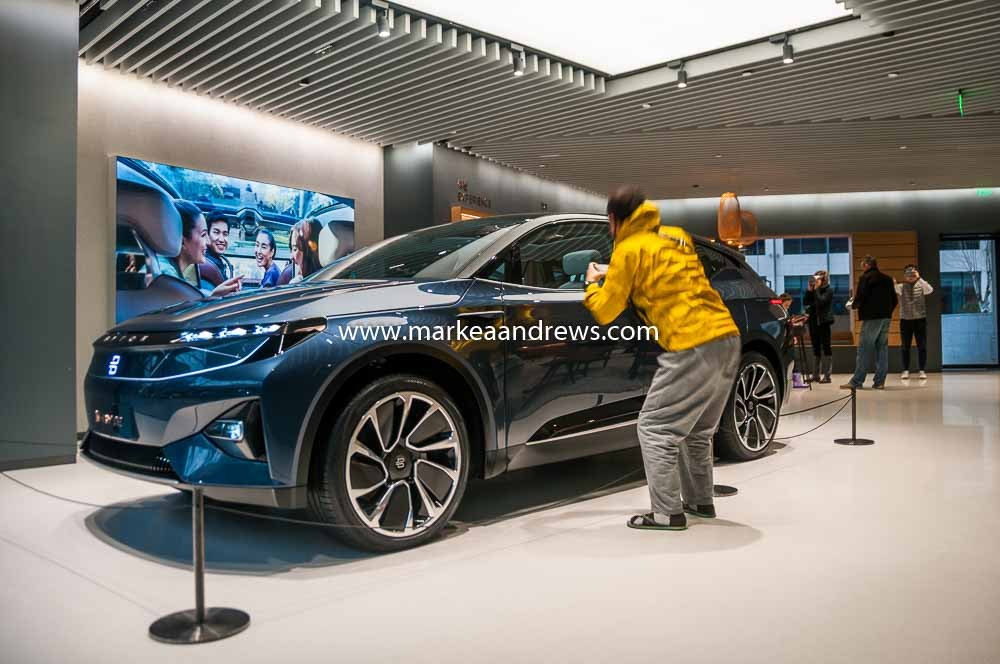 The newest wave
2020 will see new startups trying their luck with the existing trio. Most notably these include Byton, famous as much for the size of its screen as the car itself, along with others such as Aiways, Bordrin and Enovate.
Byton appears to offer something genuinely different where the focus if very much on the user experience for the occupants thanks to its 48 inch front screen together with screens for rear passengers mounted on the back of the front seats. Coupled to this are futuristic looks and a clear plan to try to take the brand global with a timetable for both US and European sales.
The others however seem to have no genuinely USP (unique selling point) other than recycling the usual mantra of we can do things differently as we don't have a legacy and have a clean sheet of paper. "There is no brand loyalty here. Some people will buy new brands if you offer them what they want" says Enovate designer Hakan Saracoglu. While that is true, the companies in the first wave of startups have struggled to attract buyers and build up to a size where they can at least cover their costs. Investors pockets are only so deep and with the potential of a worsening economic climate the crunch may come sooner rather than later.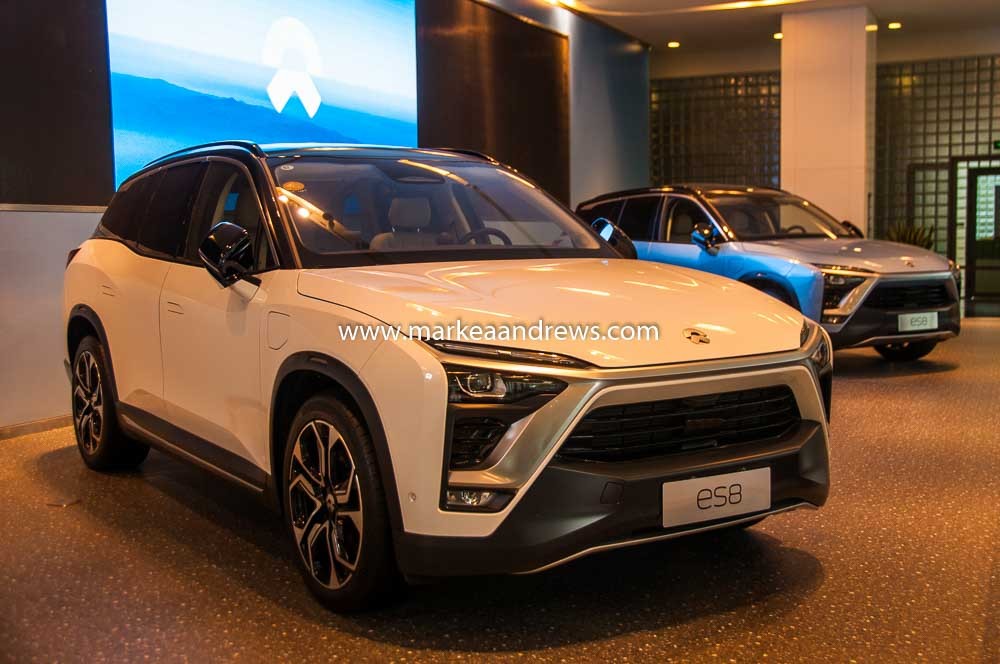 Consolidation
Over the last few decades the global car industry has whittled itself down to about a dozen multinationals along with a few more minor regional players. China however has consistently failed to join the trend. Back in 2007 when SAIC bought out (officially a merger) Nanjing Motors it seemed to be the start of a great consolidation but instead thanks to strong local vested interests it was a one off. However by around 2015 some of the smaller companies and brands were finally beginning to disappear only for the proliferation of NEV startups to turn the clock right back.
China's national policy for the automotive industry calls for three globally competitive players with this most likely now to be meaning NEV producers. Current economic policies favour state owned companies (SOE) over privately held ventures, yet many of the larger SOE players such as GAC, FAW, Dongfeng and Chang'an are struggling to do anything meaningful with NEVs.
GAC although in reasonable financial health and achieving good sales with its own Trumpchi brand of vehicles trails fellow SOEs BAIC and SAIC when it comes to electric vehicles. Back in 2018 Nio formed a joint venture with GAC and the resultant Hycan 007 car should launch in April 2020. At the beginning of this year GAC admitted being in talks to offer financing to Nio. Geely however might just beat them to it with recent rumours that the dynamic private company is offering $300 million in finance.
FAW has already made an investment in Byton and according to founder and former CEO Carsten Breitfeld now exerts so much control that it endangers the existence of the company. Breitfeld claims FAW are just after the production facility and technology. FAW also has an interest in Bordrin thanks to a JV to manufacture the company's first two models at the old Xiali plant.
Nonetheless such tie ups make sense in many ways for both parties. The startups often struggle with the realities of production or even simply getting the requisite license to do so. These are elements the SOEs can bring, often along with under-utilised production plants. On the other side the SOEs can benefit from cutting edge technologies and approach to brands – something they have simply been unable to achieve for themselves.
More such tie ups in 2020 are likely which probably will lead to full scale takeovers.
Mark Andrews has written about everything from Japanese houses to heli hikes on New Zealand glaciers, test drives of Chinese cars to bar and restaurant reviews. He currently specialises in travel articles and reviews of Chinese cars plus articles about the Chinese auto industry.