Driven by Fun. Article about the Goodwood Festival and track day in Shanghai.
Audi Magazine Hong Kong. Winter 2016
Crowds flock to the Shanghai International Circuit for racing in the Audi Sport Festival to look at exhibits at the Goodwood Carnival and, for exuberant amateurs, the Audi Driving Experience
Baking hot asphalt and blue skies provided a glorious two days for the Audi Sport Festival at the end of July. Hot action on the track and exciting motoring exhibits at the Goodwood Carnival attracted a crowd of 25,000 to the Shanghai International Circuit. The weekend saw the second round of the China GT series, with races three and four. Audi R8s made up a quarter of the 24-car field.
The R8 V10 Coupé Performance is as close as most people will get to the GT3 standard R8 LMS used in the China GT championship. A fiery-red example was on display in the Audi Sport tent along with all the champions. This car is the backbone of the Audi Driving Experience.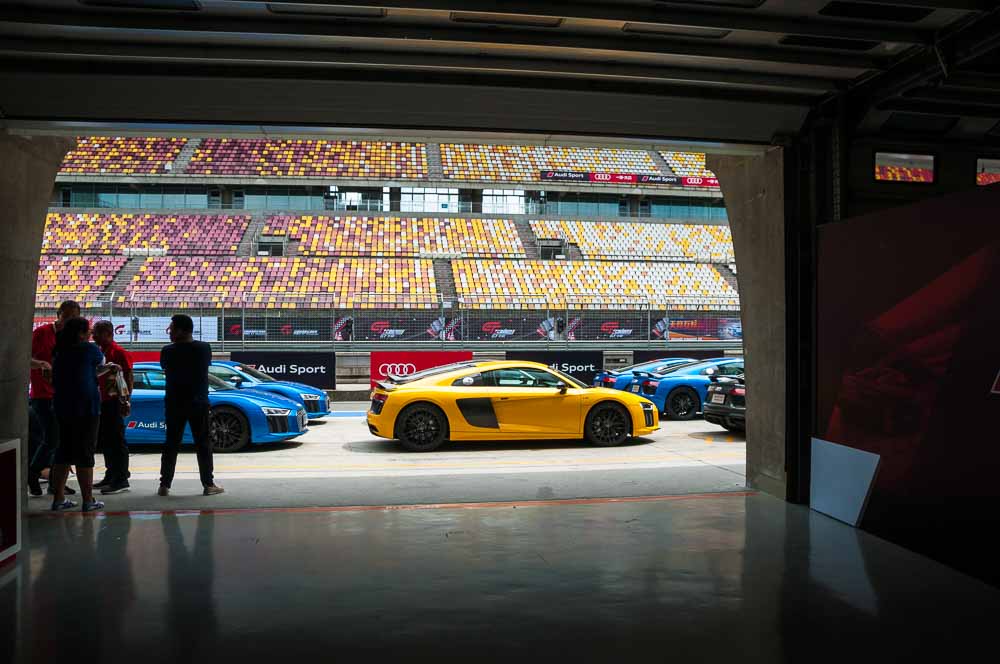 Mark Andrews has written about everything from Japanese houses to heli hikes on New Zealand glaciers, test drives of Chinese cars to bar and restaurant reviews. He currently specialises in travel articles and reviews of Chinese cars plus articles about the Chinese auto industry.
Let's Get Started
Get in touch with Mark
All articles and photographs displayed on this web site are available for purchase with rights varying according to what has previously been sold. For most published articled this means first serial rights for the country that the publication appears in.
If you wish to speak to me about anything on this website or to discuss commissioning any work I can be contacted by:
Mobile phone
0086 13564588224
This is a Chinese mobile number. Please remember that China's time zone is eight hours ahead of GMT.
Email Click to email Mark